Hip-Hop Core: Can you introduce yourself for the readers who wouldn't know you?
MC Serch: Yes... My name is M.C. Serch. I was part of a rap group called 3rd Bass from 1988 to 1993. I then out out a solo album called "Return Of The Product" as well as executive Produced the first two Nas Albums "Illmatic" and "It Was Written". I also Eceutive Prodcued the classic hip hop album from O.C. "Word...Life" as well as got the rap group Non Phixion started in 1996. I was Natioanl Director of Promitons at Def Jam in1997 to 98 and have been running my company Serchlite Music for 15 years to boot. Recently I was the morning show host at the Detroit Radio station FM98 WJLB and was the first non African–American in the stations 60 years to hold that spot. I am now the host of the VH1 TV show "Ego Trips: The White Rapper Show".
HHC: You were hosting a daily radio show in Detroit, how did you end up in the radio world, and what was the concept of the show? Why did you stop doing it?
S: I have always been involved with radio, whether it was as an artist talking to radio about my own songs, or as a promotion man at Def Jam to working records through my company. In 2000 I was asked to host a show in Norfolk VA and through that show I was then asked to host the morning show in Detroit. The concept of the show was around Hip Hop. We were active in the community and we wanted to do a local show that had a hip hop feel around it. I was fired in 2006 due to a contract breach. I made a mistake and thought that I had asked the right people to do an event and I was wrong.
HHC: You had guest on the show, so you have to stay in touch with the current stuff, who are your favourite new artists?
S: I really like John Legend as an artist and as a person. As well as Lyfe Jennings. Jeezy is good people as well. I like to interview Nick Cannon. He always has something interesting to say. I still enjoy talking to Jay-Z or Nas which was weird since we had so much history. I also enjoyed talking to the Mayor of Detroit as politicians because they need to hear the hip hop side of the community that they don't hear from on a regular basis.
HHC: What's the main difference between New-York and Detroit? What did you miss the most in Detroit?
S: The only thing I miss in NY is the hustle. Everyone in Detroit moves very slow and that does not work for me. Whenever I am in NY I feel the flow of the city and that gets me moving.
HHC: If you believe the interviews of various rappers from the D, it doesn't seem to be a pleasant city to live in, the economy seems to be very bad, is it?
S: It is a tough city to live in but a great city to be around. There is so much promise. There just needs to be a movement to help push the city beyond the automobile industry. The music business needs to learn how to support itself.
HHC: All the interviews I read of you are full of anecdotes, do you have one as funny as the MC Hammer one wich you haven't told yet?
S: (laughs) I don't have any one at this time but if I think of one I will let you know.
HHC: Besides MC Hammer and Vanillia Ice, the Beastie Boys were also one of your arch nemesis, could you explain us why?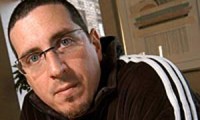 S: The thing with the Beasties was that they never really understood us and we tried to be cool with them. I remember going over to Mike D's house and asking him some advice about dealing with Russell. He was really on point with his advise and I really appreciated it. I thanked him and as I was leaving he started laughing and throwing things at me. I was like, looking at him and just wondering what his problem was. Then in Spin magazine like a few months later he was being interviewed and was asked about 3rd Bass. Mike D said that I came to his house and he started throwing shit at me. That is when we went and wrote "Sons Of 3rd Bass". Right after we read that article. I remember though that the funniest thing happened right after the album came out and we were in the tabloid beef period. Pete Nice was going to get his haircut and was sitting next to Ad Roc. Pete never stepped to him and Ad Roc never stepped to Pete. They just sat there and got their respective haircuts. The next thing we know is that there is an article about the beasties in some mag and Ad roc says that he saw Pete and Pete didn't say shit to him. Making it sound like Pete was shook. I have never seen any of those dudes except for MCA and I always gave him love. Those were great times and I wish I would have had a better grasp on shit. I made mistakes as a youth and I am sorry for those mistakes and beefing with the Beasties is one of those mistakes. They are good dudes and they love hip hop and love music.
HHC: How did you end up writing for Whodini?
S: I met Whodini through my first manager Tony D. Grandmaster Dee would be over the crib with Tony D. They would always be looking for writers for songs. I submitted some songs to them and the next thing I know I am hearing lyrics and bit and bobs of rhymes I wrote for them on songs. They looked out for me by giving me a scooter that Honda gave them during the Fresh Fest Tour. They are great people and I thank them for my start.
HHC: Sam Sever was one of the main architects of the 3rd Bass sound, can you tell us more about this gifted yet little known producer? How did you meet him? Why wasn't he officially a member of the group?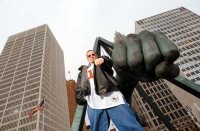 S: I met Sam through a mutual friend, Dante Ross. Dante and I were boys form the hip hop scene and when he went to work at Rush he told Sam about Lyor about me. San started working on tracks for my demo. Well our demo had gotten to the hands of this A&R guy at A&M and he was flying in from LA to see me and we were going to sign a deal at that time. A week before he came out, Sam had hooked up with Pete. Sam called me and told me about Pete and thought we should join forces. Pete played me the joint that he did with Sam and I started writing a verse to his song. We decided that night to form "three the Hard Way". It was me Pete and Sam. When the A&R guy came to see me and offered me the deal I told him that it was a group now. He told me he didn't get the group thing and did not give me the deal. Lyor was so mad, that he kicked us out of the studio and would not call me for months. Pete and I just kept running the street and getting a rep for ourselves until the Battle for World Supremacy in 1988. I was killing shit and Russell came back stage and told me that if anyone asked I was signed to Def Jam. Sam was crucial is giving out lyrics music to ride out to. He was so focused on our flows and rhyme patterns. He was the reason that the cactus album is what it is. He Left the group after the name change because he thought that being in the group would take him away from the studio and he was a hot producer at the time and just signed a huge publishing deal. He is one of the greatest hip hop producers of all time and made one of the greatest R&B albums of all time, that no one ever heard. If you get a chance and can find it, find Tashan's first album. Classic.
HHC: Among all the producers you worked with (Beatnuts, the Bomb Squad, Prince Paul, Marley Marl, T-Ray…) which one touched you the most?
S: I think that would be Sam Sever. We worked so closely for some many years.
HHC: Would you like to work again with some of them?
S: I would love to work with T-Ray again as well as Prince Paul.
HHC: What were your relationship with Russell Simmons, during the 3rd Bass time, and after the break up? I heard you did all type of prank to Russell in order to grab his attention, can you tell us a bit more about that?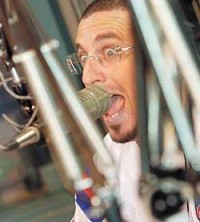 S: (laughs) Russell will always be the reason there is an MC Serch know to many. We would do dumb shit to him like prank call him or tell him that we were locked up and he would drive down to the precinct to get us out and we would not be there. My personal favourite was when we were signed to Def Jam it was like two years before Cactus came out and Pete and I were discouraged. On our way to Russell's house we came across some old shoes that were thrown out in the trash. They were covered in shit and looked terrible. Pete and I thought it would be hysterical to write a note on these shoes and leave them at Russell's door. So we wrote, "We're stepping off" on the box with things like "Fuck Def Jam" and all sorts of things on the box. Well the doorman lets us up and we leave the box at his door. Little did we realize that there were mad bugs inside the shoebox. The bugs crawled out of the box and started to go into Russell's apartment. Russell freaks out and send his bodyguard after us. We could not go up to the Rush offices for months. (laughs)
HHC: What do you think about the new Def Jam, now under the Jay-Z administration?
S: I think that the artists have a true artist voice with Jay up there. He is an MC first and will know what they are experiencing during the recording process and the come up. I hope he has nothing but success.
HHC: I bet you're tired of answering this question, but I still have to ask you : any chance of seeing a new 3rd Bass album one day?
S: We tried in 2000 to put an album together but our time has come and gone. I am putting those tracks out on www.serchlitemusic.com as well as some unreleased MC Serch joints.
HHC: How did you feel after the 3rd Bass break-up, it seems that a lot of people turned their back on you (Bobbito had his company with Pete Nice, Zev Luv X did production on Pete's album...)?
S: I don't know if they turned their back on me as much as I went my own way. I was working on Nas Album as well as O.C.'s demo and wanted to go another route. Bob and I are still close to this very day. Pete and I talk from time to time. I just kept it moving.
HHC: How did you feel about the "Rat Bastard" video? Did you know Russell was a big fan of this video?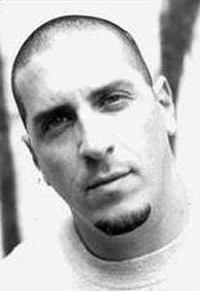 S: When I first saw the video I was really heated. It was obviously a hit on me. Brett Ratner was trying to tell me after he shot the video to have him direct on "Answer" video. But I didn't have an answer song on my album. I was told by Def Jam not to talk about Pete and that's what I did. Here come Pete and he is dissing me on videos and on tracks and I never understood why I was supposed to take the high road and Pete was allowed to talk recklessly. Russell just wanted to sell records. That is all he was concerned about. When I came to Russell with my second solo album he told me he wanted to me to put out a 3rd Bass album. But after what I had seen and read I could not do that. Nas was about to drop and I was going to get OC a deal so I was like forget recording and its on to the next.
HHC: Do you know what DJ Daddy Rich is doing now?
S: Rich is in Arizona raising his kids and Djing.
HHC: Is it true that "Gas Face" was supposed to be your "Buddy", and that this was the reason why Prince Paul was called in?
S: No not at all. The term Gas Face cam from Sub Roc and Zev Love X (Now know as MF Doom) We just asked the guys if we could do the song and we were working with Paul on our album. He came with the track and it all made sense.
HHC: Along with De La Soul you were one of the few groups to sample really unorthodox records. Did the label seek clearance for those?
S: Yes but they did not do it right, which is why to this day I have never seen a royalty check from any 3rd bass albums. All because of Sample clearances and shares of our songs going to the original publishers.
HHC: A stupid question: who was the barber who shaved the 3rd Bass logo in your hair?
S: DJ Sub Roc (G-d Bless the dead).
HHC: During your time at Wild Pitch who did you signed besides OC?
S: I signed OC and then wanted to work on the 3rd Eye album. I oversaw the production of The Coup "Genocide and Juice" album and was really excited to work on the Large Professor album. It just never came to pass.
HHC: Can you tell us about your work on the "Zebra Head" soundtrack?
S: I was asked by Chuck Mitchell who was co producing that movie with Oliver Stone to work on the soundtrack. I originally wanted to use a lot of Detroit artist since there was such a big local vibe there but Columbia wanted bigger names. I knew that a Nas record was going to be on there and I wanted to get AMG on there since he had a big record in the D at the time. I went to Detroit and built a studio in a hotel room so Daddy Rich could work on score and we could go record shopping. It was a great experience. I just wish the movie would have been received better. I think that Michael Rappaport and N'bushe Wright were great in the film.
HHC: What is the realm of action of Serchlite today?
S: We are a cultural conglomerate. Anything involved in urban culture. We do production for ESPN as well as work records at radio and consult artist on getting deals. We broker deals with artist and marketing arms. We stay busy.
HHC: Can you talk about your new project "Peace In The Middle East"?
S: This is a prject between Arab and Jewish artist to promote Peace. All of the artist have donated their time and their music and all proceed of the album are going to go to orphanages in both Palestine and Israel that care for children who have lost their families in the war.
HHC: You have also this show on VH1, can you explain this?
S: The show is called Ego Trips: The White Rapper Show". We take ten white MC's and put them in the birthplace of Hip Hop, the South Bronx and run them through a hip hop obstacle course. The winner gets 100,000 dollars. It starts January 8 at 10:30 Eastern time. It's really funny and I am very proud of the show.
HHC: You are one of the caracters of the new Ecko video game, how did that happen? What exactly is your relationship with this brand?
S: I was asked by Marc Ecko and his partner Seth to help build the brand in 1993. When I was done in 1997 they were a 500 million dollar company. It was a great joy to work with them and we have been close for along time. They have made a clock with me and when Marc did the game he asked me to be a character which was great.
HHC: Among all the different jobs you have/had (executive producer, A&R, Mc, marketing manager..) which one you like the most?
S: Being a dad.
HHC: What are your top 10 favourite producers, and top 10 favourite MC's?
S: Producers would be: Sam Sever, Prince Paul, Bomb Squad, Marley Marl, Dre, Neptunes, Domingo, The Sicknotes, Just Blaze, T-Ray, Stimulated Dummies. MC's would be Rakim, Chuck D, KRS, Nas, Jay Z, Tupac, Scarface, Black Thought, Big Daddy Kane, Kool G Rap.
HHC: During his gigs, KRS One has a poster with the face of the most important people in the history of hip hop, including your picture. When introducing you he says "without MC Serch, there wouldn't be Eminem", what do you think about this?
S: I consider KRS a dear friend and I am humbled that he includes me in his list of pioneers in hip hop.
HHC: On the Hot Karl you play a role which is the total opposite of your reputation of an old timer who rhymes for the fun of it. Who came up with this idea?
S: Karl had approached me and asked me to play this guy at the label who is trying to steer him in another direction. It was a lot of fun working with Karl. I think that he is really slept on as an MC and it is too bad.
HHC: Another song that we love is the "No Doubt" track from the "Boulevard Connection EP" on Fondle'em, can you tell us about how this song/freestyle was made?
S: I was in Europe with Bob on tour and we came up with this beat and I just freestyled it. I would love to hear that as well. It has ben a long time since I heard that one. (laughs)
HHC: When looking back on your career, what would you say is the choice you are the most proud of?
S: I think that being able to make the Cactus album is something I am most proud of. It has stood the test of time. Being involved with Nas has also stood the test of time. I am most proud of my children though.
HHC: Do you follow the career of the artists you discovered (MF Doom, Ill Bill, Necro, Nas, OC…)? Are you still in touch with some of them?
S: I recently spoke to Ill Bill and congratulated him on the birth of his Daughter. Nas and I are on weird terms. One day we are cool and the next day he dones not want to tlak to me. OC and I speak very infrequently. Doom and I have not spoken in maybe 10 years. Necro and I have not spoken in that long as well.
HHC: We can remember the french lessons on "Derelicts Of Dialect", so do you hhave any special connection to France?
S: When I first got into the game I met a guy from Marseille here in NY that came to visit during the summer. His name was Chill Phil. He had a radio show that I would be on and we became close. I gave him my graffiti jacket that west from FC did for me in High school and well as my Eric B for President original 12 inch. He went on to form a group called "Iam". SO I have always felt close to the hip hop scene in France.
HHC: While talking about Europe, how did you get in touch with DJ Tommek?
S: He was visiting LA when Pete and I were in the studio and asked me to do a rhyme for him. I need to get in touch with him cause he owes me some money for that album. (laughs)
HHC: Any last words for the French readers?
S: Thanks for the love and I hope to see you soon.
Interview by
Slurg
and
Bachir
June 2007